CustomizeMe | innovative low-code 3D AR platform for your business by LetzCode
Boost your sales and customer satisfaction with CustomizeMe!
Save your time and money with our low-code platform that includes an Augmented Reality 3D configurator with the management system and the price quotation module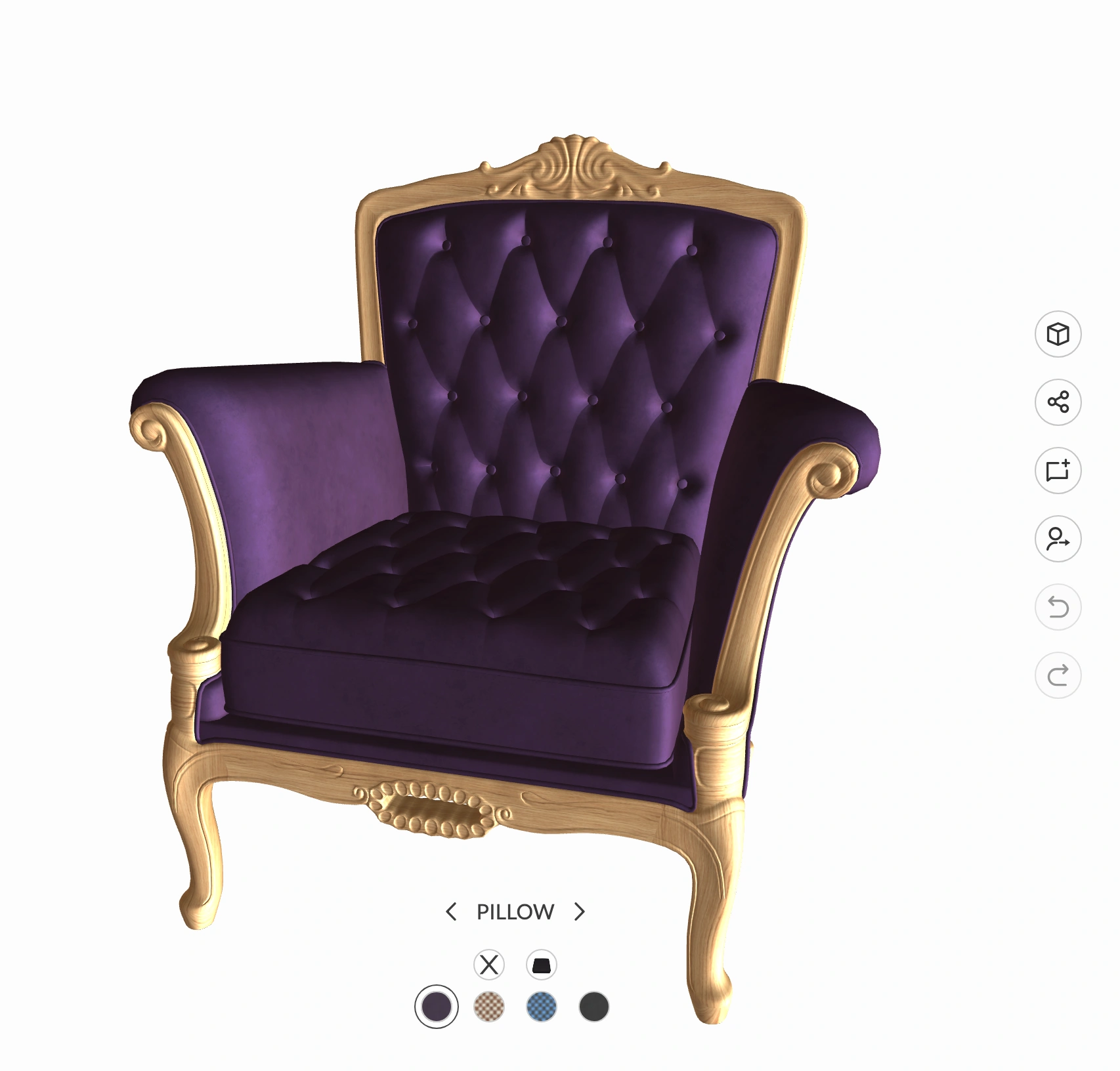 CustomizeMe features
Our platform includes many functionalities. Here are some of them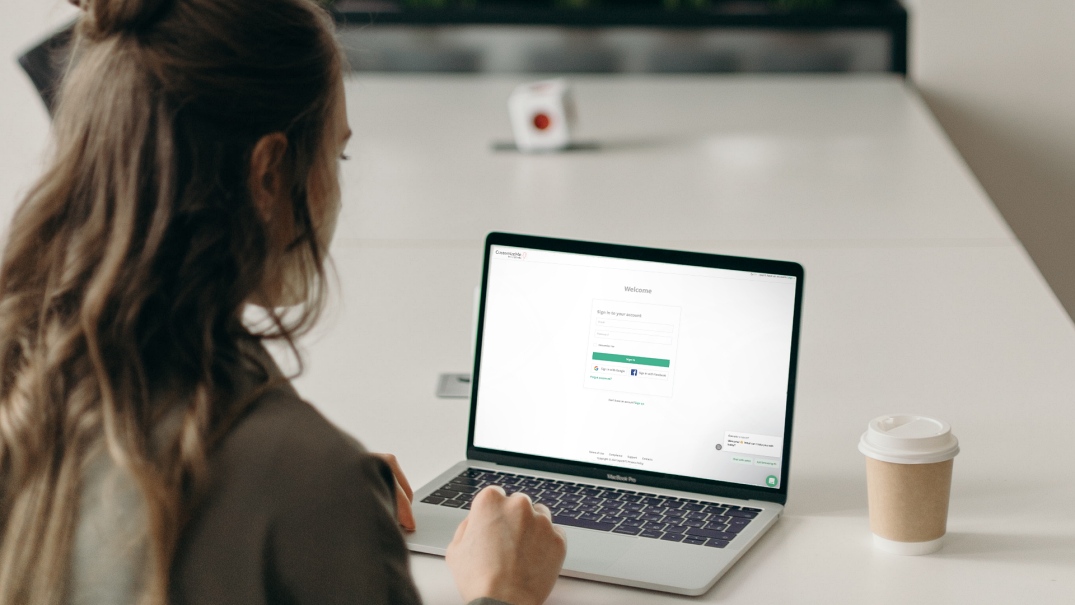 Low-code browser-based engine
LetzCode brings with CustomizeMe an easily applicable low-code 3D customization engine. You can modify on your own the product options that you want to share with customers. Without 3rd party assistance. Just in our special browser-based panel (Back Office) designed to make tech knowledge not required to manage.
3D product configurator
CustomizeMe allows customers to interact with real-time changing dynamic 3D models. With our configurator, they will be able to see your product from every angle, configure parts and colors. The standardized workflow of CustomizeMe allows any 3D model to be personalized in real-time, whether your 3D model is a pen, watch or complete building.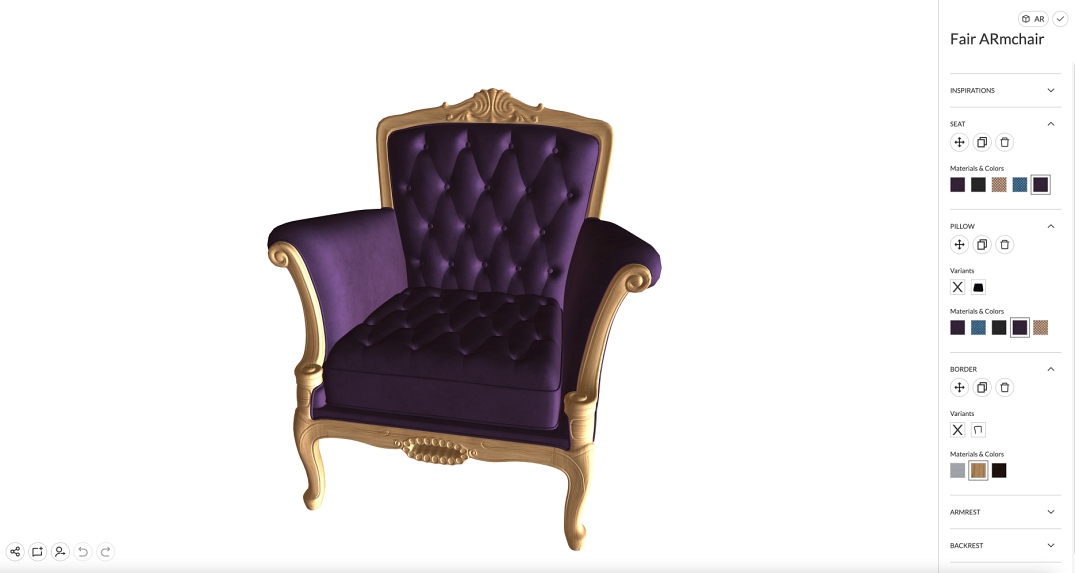 Augmented Reality
Augmented Reality boosts customers imagination about the product and increases their confidence. Our Augmented Reality feature allows customers to see personalized product from every angle and even check how it suit them or fits to the specific space.
CPQ system
CustomizeMe has the built-in CPQ (Configure, Price, Quote) system that gives your customers the immediate price quotation of personalized products. Optimize the sales process with CPQ feature and save your precious time.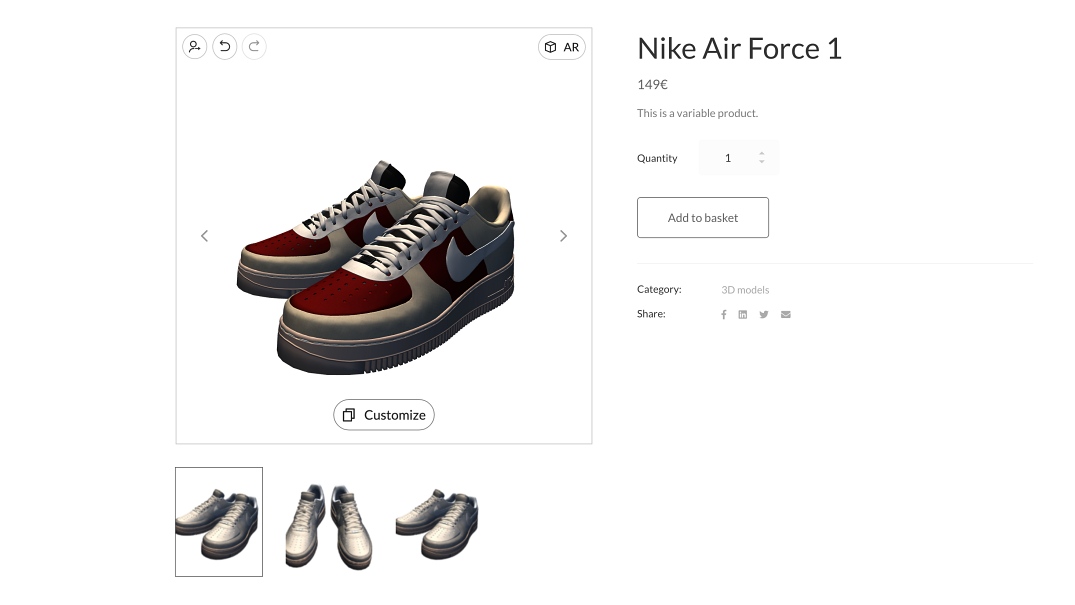 Session sharing
With the Shareable feature, you can share the customization screen with your client and work together in real-time on the project. Forget about time-consuming renderings and take your remote communication with clients to an even higher level.
Virtual Try-On
Allow your customers to Try-On your collection in Augmented Reality. Implement the hottest feature for a bargain price!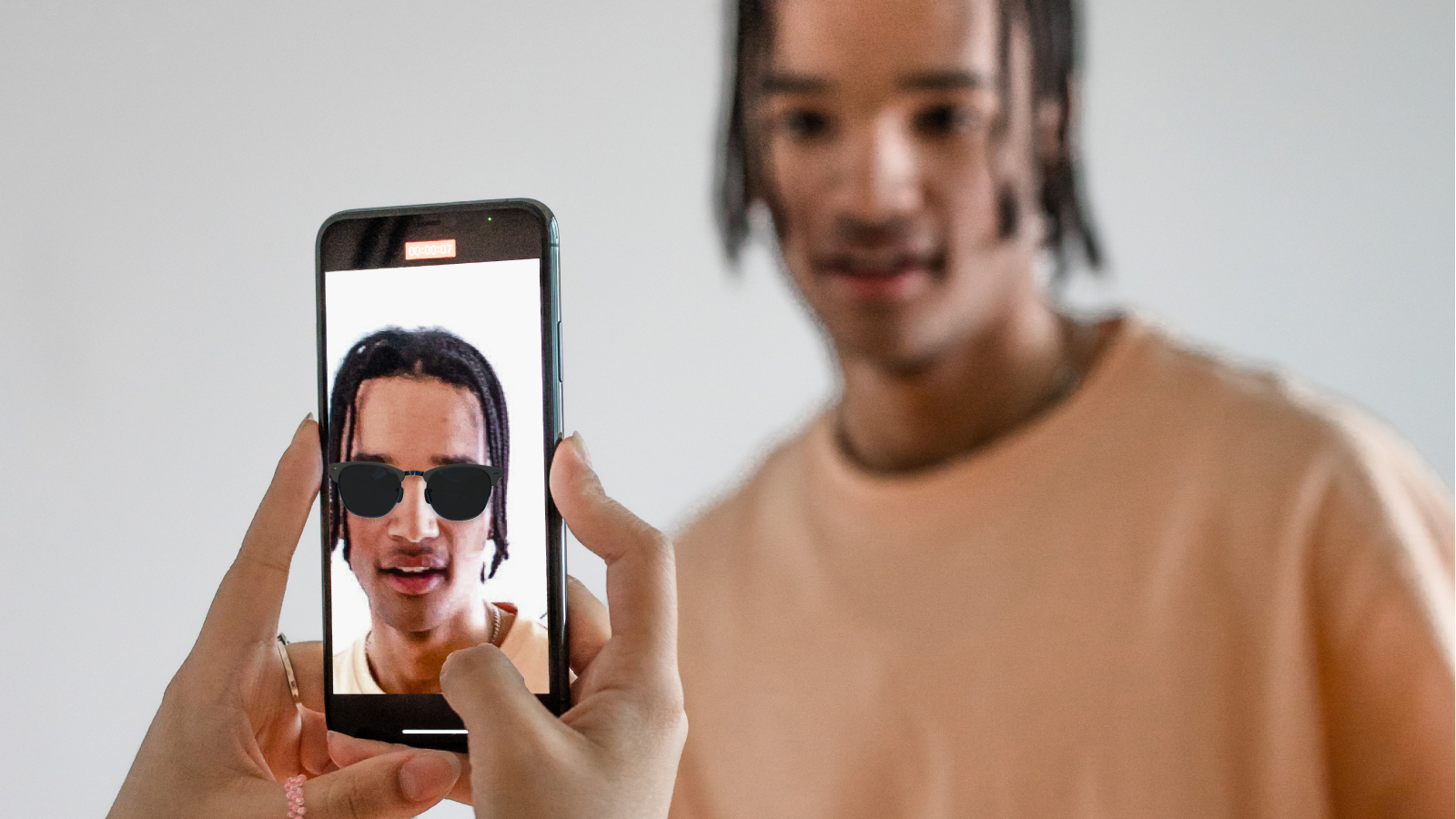 Integration
We currently provide the full integration of CustomizeMe with the following platforms. Please contact us if you need an additional one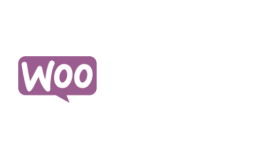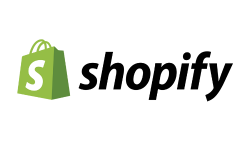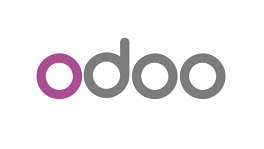 Benefits
of implementing CustomizeMe to your business
Subscribe
Ready to take your business to the next level? Join our newsletter to receive the benefits of being informed about LetzCode's products and services first.
Plans & pricing
The plans we have prepared are tailored to the diverse expectations of customers, chosen functionalities and technical knowledge

PILOT
Try CustomizeMe first for free and then decide which plan suits you best. Please, contact us to discuss the implementation of our tools in your busines
Model limit: 5

Sessions limit: 1k

3D CONFIGURATOR
Your customers will be able to interact with real-time changing dynamic 3D models and configure parts/colors/patterns of your product
Model limit: 100

Sessions limit: 25k

3D CONFIGURATOR + AR/Try-On
Configurator with the Augmented Reality features. Allow your customers to see personalized product from every angle and to check how it suits them or the specific space
Models limit: 500

Sessions limit: 50k

INDIVIDUAL
Custom plan for large companies, tailored to individual needs. Even our app is customizable. You can personalize your own version of CustomizeMe!
Unlimited models

Sessions limit: individual quotation
Frequently Asked Questions
It's our pleasure to answer any questions you have
Which 3D formats do you support?
CustomizeMe supports 3D models in FBX OBJ and GLB format. You can use a 3D software program like Blender to convert other 3D file formats into these formats.
Who will provide with the 3D models?
That would be great if you already have them, but we can obviously help you with modeling. Especially for the partners, who don't have 3D models of their products yet, we've prepared some ideas and tips on how to start and how to make it as effective as possible. We offer modeling services as Letz Code as well.
Can I draw my 3D models using CustomizeMe?
No. You can set up lighting, views, parts, and materials but not draw a model. The 3D software program and modeling knowledge are necessary.
What kind of products can be personalized?
Any product you want can be. The standardized workflow of CustomizeMe allows any 3D model to be configured in real-time – whether your 3D model is a pen, a watch or a complete building.
How many variations can I add to one product?
As much as you wish. A friendly word of warning, however. When you begin offering customization, we recommend keeping the number of options low as you find your feet.
Do my customers or I need a unique AR app?
No, you don't need it. Your customers only need to allow the use of cameras by the device to launch the Augmented Reality features. At the same time, we can prepare such a unique application for you. Please do not hesitate to contact us.
Does using CustomizeMe require installing any software on a computer or mobile device?
No. All of our tools are browser-based. You can access them on any device any time you want.
Can I embed CustomizeMe on my website?
Yes, you can. We provide native web components so that you can embed the viewer on your site. All you need is to add a few lines of code. We are glad to help you with that.
Which browsers are supported?
All browsers with support for WebGL and HTML5 should be fine. Think of Internet Explorer, Edge, Chrome, Firefox, Safari and Opera.
Is there an API available?
Yes, we provided a full REST API to each account.
Which devices are supported by AR and how can I get it?
Our AR app supports a wide range of mobile devices. Have a look at the complete list of
supported devices (click).
All configurators are directly available for AR. So there's no extra code needed.
Is there a webshop plugin?
Yes. CustomizeMe provides native plugins for WooCommerce and Shopify. Please contact us if you need anything else, and we will create it for you. Alternatively, you can write your plugin for a third-party system.
Can I request support as a free customer?
No, unfortunately. But you can reach out for consultancy. If you want complete 24/7 support, you should choose "Individual" plan or add a support package as option for one of the non-free subscriptions.
Can CustomizeMe be installed on my own servers?
Yes. If you are interested in installation on permis (on your own servers) – please contact us for individual quotation.